Minimum Wage Law in California
The "minimum wage" is the minimum hourly rate that nearly all employees must be paid. California employees benefit from annual increases in California's minimum wage.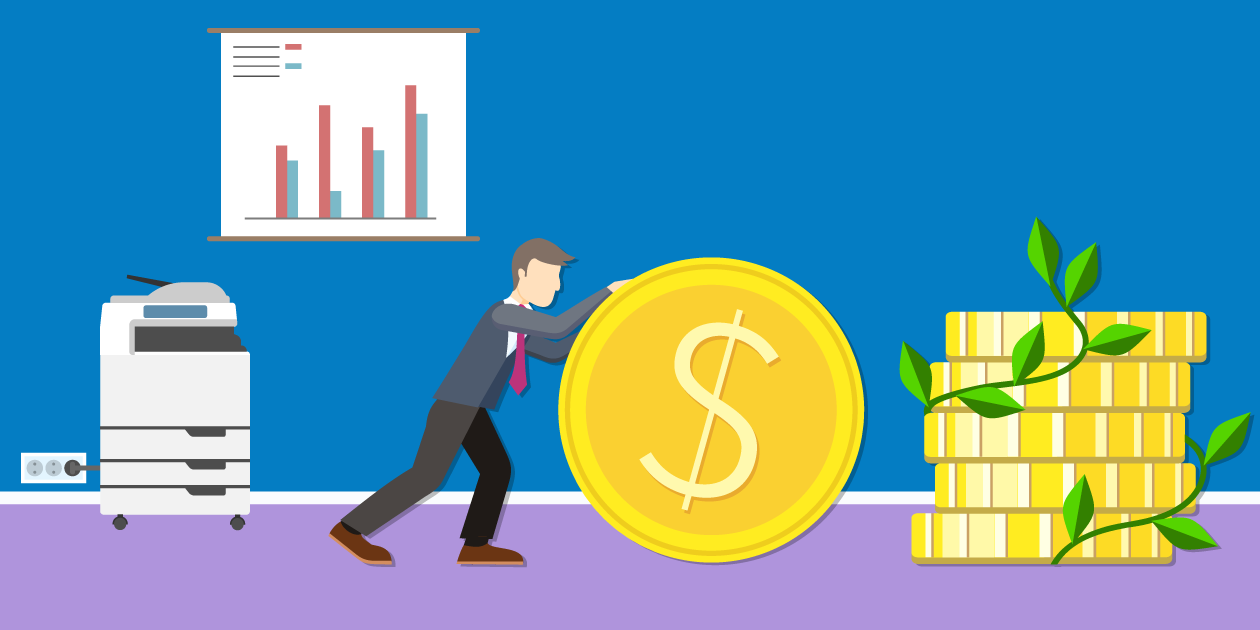 The minimum wage is the minimum hourly rate that nearly all California employees must be paid for their work by law. In California, the applicable minimum wage depends on the size of the employer. In 2022, California's minimum wage is $14.00 per hour at employers with 25 or fewer employees, and $15.00 per hour for larger employers.⁠1
The federal minimum wage is currently $7.25 per hour.⁠2 It applies to covered workers⁠3 in the United States, unless the employee works in a state that has established a higher minimum wage⁠—⁠like California.⁠4 Because California law has set a minimum wage at a higher rate than the federal minimum wage, most California employees are entitled to the wage set by California's minimum wage law.⁠5
This article explores California's minimum wage laws in more detail.
References
Labor Code, § 1182.12, subd. (b).↥
29 U.S.C. § 206(a)(1)(C).↥
Unless they are exempted, most employees are covered by the federal minimum wage law if they are "engaged in commerce or in the production of goods for commerce, or [are] employed in an enterprise engaged in commerce or in the production of goods for commerce." (29 U.S.C. § 206(a).) Most employees meet that standard.↥
29 U.S.C. § 218(a) ["No provision of this Act or of any order thereunder shall excuse noncompliance with any Federal or State law or municipal ordinance establishing a minimum wage higher than the minimum wage established under this Act . . . ."].↥
29 U.S.C. § 218; Aguilar v. Ass'n for Retarded Citizens (1991) 234 Cal.App.3d 21, 34 ["[F]ederal law does not control unless it is more beneficial to employees than the state law."].↥
Labor Code § 1182.12, subd. (b). The minimum wage applies to "all industries" and to "any occupation" except outside salespersons and individuals participating in certain national service programs. (Labor Code, §§ 1171, 1182.12.)↥
Labor Code, § 1182.12, subd. (c).↥
Labor Code, § 1182.12, subd. (d).↥
Cal. Const. art. XI, § 7 ["A county or city may make and enforce within its limits all local, police, sanitary, and other ordinances and regulations not in conflict with general laws."].↥
City of Los Angeles, Raise the Wage LA (Opens in new window) (2021), last visited January 3, 2022.↥
City of Oakland, Official Notice: Oakland Minimum Wage (Opens in new window) (2021), last visited January 3, 2022.↥
City of San Diego, Minimum Wage (Opens in new window) (Dec. 27, 2021), last visited January 3, 2022.↥
City and County of San Francisco, Minimum Wage Ordinance (Opens in new window) (2022), last visited August 8, 2022.↥
City of San Jose, Minimum Wage Ordinance (Opens in new window) (2022), last visited January 3, 2022.↥
City of Santa Monica, Minimum Wage (Opens in new window) (2022), last visited January 3, 2022.↥
Labor Code § 1194, subd. (a); Sanchez v. Western Pizza Enterprises, Inc. (Opens in new window) (2009) 172 Cal.App.4th 154, 170 ["An employee's statutory right to reimbursement of job expenses is unwaivable [citations], as is the statutory right to receive minimum wage [citations]."].↥
Civil Code, §§ 1668 ["All contracts which have for their object, directly or indirectly, to exempt any one from responsibility for his own fraud, or willful injury to the person or property of another, or violation of law, whether willful or negligent, are against the policy of the law."], 3513 ["Any one may waive the advantage of a law intended solely for his benefit. But a law established for a public reason cannot be contravened by a private agreement."]. ↥
See Gordon v. City of Oakland (9th Cir. 2010) 627 F.3d 1092, 1095 [construing similar provision under federal law].↥
See Labor Code § 1182.12, subd. (b) [applying to employers].↥
Labor Code, § 1182.12, subd. (b)(3) ["For purposes of this subdivision, 'employer' means any person who directly or indirectly, or through an agent or any other person, employs or exercises control over the wages, hours, or working conditions of any person. For purposes of this subdivision, 'employer' includes the state, political subdivisions of the state, and municipalities."].↥
Sullivan v. Oracle Corp. (2011) 51 Cal.4th 1191, 1197 ["[A] preambular section of the wage law . . . confirms that our employment laws apply to 'all individuals' employed in this state [citations]."].↥
Labor Code, § 1171.5, subd. (a) ["All protections, rights, and remedies available under state law, except any reinstatement remedy prohibited by federal law, are available to all individuals regardless of immigration status who have applied for employment, or who are or who have been employed, in this state."].↥
Cal. Code of Regs., tit. 8, §§ 11010⁠–⁠11170, subd. 4 ["LEARNERS: Employees during their first 160 hours of employment in occupations in which they have no previous similar or related experience, may be paid not less than 85% percent of the minimum wage rounded to the nearest nickel."].↥
Labor Code § 1191 ["For any occupation in which a minimum wage has been established, the commission may issue to an employee who is mentally or physically handicapped, or both, a special license authorizing the employment of the licensee for a period not to exceed one year from date of issue, at a wage less than the legal minimum wage. The commission shall fix a special minimum wage for the licensee. Such license may be renewed on a yearly basis."].↥
Labor Code, § 1182.4, subd. (a) ["No student employee, camp counselor, or program counselor of an organized camp shall be subject to a minimum wage or maximum hour order of the commission if the student employee, camp counselor, or program counselor receives a weekly salary of at least 85 percent of the minimum wage for a 40-hour week, regardless of the number of hours per week the student employee, camp counselor, or program counselor might work at the organized camp. If the student employee, camp counselor, or program counselor works less than 40 hours per week, the student employee, camp counselor, or program counselor shall be paid at least 85 percent of the minimum hourly wage for each hour worked."].↥
Cal. Code of Regs., tit. 8, §§ 11010⁠–⁠11170, subd. 1(D) ["The provisions of this order shall not apply to any individual who is the parent, spouse, child, or legally adopted child of the employer."].↥
Labor Code, § 1191.5 ["Notwithstanding the provisions of Section 1191, the commission may issue a special license to a nonprofit organization such as a sheltered workshop or rehabilitation facility to permit the employment of employees who have been determined by the commission to meet the requirements in Section 1191 without requiring individual licenses of such employees. The commission shall fix a special minimum wage for such employees. The special license for the nonprofit corporation shall be renewed on a yearly basis, or more frequently as determined by the commission."].↥
Cal. Code of Regs., tit. 8, §§ 11010⁠–⁠11170, subd. 2(I) ["'Outside salesperson' means any person, 18 years of age or over, who customarily and regularly works more than half the working time away from the employer's place of business selling tangible or intangible items or obtaining orders or contracts for products, services or use of facilities."].↥
Labor Code, § 1171.↥
See, e.g., 29 U.S.C. § 206(g) [covering "[n]ewly hired employees who are less than 20 years old"].↥
29 U.S.C. § 218; Aguilar v. Ass'n for Retarded Citizens (1991) 234 Cal.App.3d 21, 34 ["[F]ederal law does not control unless it is more beneficial to employees than the state law."].↥
See Labor Code § 1182.12, subd. (b) [applying to employers].↥
Estrada v. FedEx Ground Package System, Inc. (2007) 154 Cal.App.4th 1, 10⁠–⁠11 ["The parties' label is not dispositive and will be ignored if their actual conduct establishes a different relationship."].↥
Ayala v. Antelope Valley Newspapers, Inc. (2014) 59 Cal.4th 522, 528 ["Whether a common law employer-employee relationship exists turns foremost on the degree of a hirer's right to control how the end result is achieved."].↥
See Cal. Code of Regs., tit. 8, §§ 11010⁠–⁠11170, subd. 1(A).↥
See, e.g., Cal. Code of Regs., tit. 8, §§ 11010⁠–⁠11170, subd. 1(A)(1)(f) ["Such an employee must also earn a monthly salary equivalent to no less than two (2) times the state minimum wage for full-time employment. Full-time employment is defined in Labor Code Section 515(c) as 40 hours per week."].↥
Cal. Code of Regs., tit. 8, §§ 11010⁠–⁠11170, subd. 4(b) ["Every employer shall pay to each employee, on the established payday for the period involved, not less than the applicable minimum wage for all hours worked in the payroll period, whether the remuneration is measured by time, piece, commission, or otherwise."].↥
See United States v. Rosenwasser (1945) 323 U.S. 360, 364 [65 S.Ct. 295, 297] [piece work payment "must be translated or reduced by computation to an hourly basis for the sole purpose of determining whether the [FLSA] requirements have been fulfilled"].) Federal courts have generally, but not always, interpreted Rosenwasser as permitting an employer to avoid minimum wage liability if the employee's total compensation for a week of work equals the minimum wage the employee would have received if the employee had been paid on an hourly basis. (Compare United States Dep't of Labor v. Cole Enters., Inc. (6th Cir. 1995) 62 F.3d 775, 780 ["several courts have held that an employer meets the minimum wage requirements if the total weekly wage paid is equal to or greater than the number of hours worked in the week multiplied by the statutory minimum hourly rate"] with Norceide v. Cambridge Health Alliance (D. Mass. 2011) 814 F.Supp.2d 17 [employer may not avoid paying minimum wage for hours that employee worked for no pay by claiming that average weekly pay for all hours worked during the week exceeded minimum wage].↥
Armenta v. Osmose, Inc. (2005) 135 Cal.App.4th 314, 324 ["While the averaging method utilized by the federal courts to assess whether a minimum wage violation has occurred may be appropriate when considered in light of federal public policy, it does not advance the policies underlying California's minimum wage law and regulations."].↥
Gonzalez v. Downtown LA Motors, LP (2013) 215 Cal.App.4th 36, 52 ["[E]arnings, for purposes of determining compliance with minimum wage requirements, should include not less than the minimum wage for waiting time hours not compensated by the piece rate."].↥
See Armenta v. Osmose, Inc. (2005) 135 Cal.App.4th 314, 324 ["The minimum wage standard applies to each hour worked by [employees] for which they were not paid."]; Gonzalez v. Downtown LA Motors, LP (2013) 215 Cal.App.4th 36, 52 [applying reasoning of Armenta to piece-rate workers].↥
See, e.g., Labor Code, § 204.1 [commissioned car salesperson may be paid monthly].↥
Labor Code, § 204(a) ["All wages . . . earned by any person in any employment are due and payable twice during each calendar month . . . ."].↥
Koehl v. Verio, Inc. (2006) 142 Cal.App.4th 1313, 1335 ["A commission is 'earned' when the employee has perfected the right to payment; that is, when all of the legal conditions precedent have been met. Such conditions precedent are a matter of contract between the employer and employee, subject to various limitations imposed by common law or statute."]. We have explained when and how commissions must be paid in more detail in our article The Law on Commission-Based Pay for Sales Employees in California.↥
Peabody v. Time Warner Cable, Inc. (2014) 59 Cal.4th 662, 669 ["Whether the minimum earnings prong is satisfied depends on the amount of wages actually paid in a pay period."].↥
Peabody v. Time Warner Cable, Inc. (2014) 59 Cal.4th 662, 669 ["An employer may not attribute wages paid in one pay period to a prior pay period to cure a shortfall."].↥
Peabody v. Time Warner Cable, Inc. (2014) 59 Cal.4th 662, 669 fn. 6 [citing similar examples].↥
Peabody v. Time Warner Cable, Inc. (2014) 59 Cal.4th 662, 669 ["This interpretation narrowly construes the exemption's language against the employer with an eye toward protecting employees."].↥
Labor Code, § 351 ["No employer or agent shall collect, take, or receive any gratuity or a part thereof that is paid, given to, or left for an employee by a patron, or deduct any amount from wages due an employee on account of a gratuity, or require an employee to credit the amount, or any part thereof, of a gratuity against and as a part of the wages due the employee from the employer. Every gratuity is hereby declared to be the sole property of the employee or employees to whom it was paid, given, or left for."].↥
California courts have generally permitted "tip pooling," or mandatory sharing of tips by employees, provided that the employer or the employer's agent does not receive a share of the pool. (See, e.g., Jameson v. Five Feet Restaurant, Inc. (2003) 107 Cal.App.4th 138, 141 ["Tip pooling is permissible under California law if an employer or agent does not take any part of a gratuity given to an employee by a patron or otherwise violate section 351."]. An agent, for the purpose of section 351, is someone who can hire, discharge, supervise, direct, or control the acts of an employee. (Labor Code, § 350, subd. (d) ["'Agent' means every person other than the employer having the authority to hire or discharge any employee or supervise, direct, or control the acts of employees."].)↥
Cal. Code of Regs., tit. 8, §§ 11010⁠–⁠11170, subd. 10(C) ["Meals or lodging may not be credited against the minimum wage without a voluntary written agreement between the employer and the employee."].↥
Cal. Code of Regs., tit. 8, §§ 11010⁠–⁠11170, subd. 10(C).↥
Cal. Code of Regs., tit. 8, §§ 11010⁠–⁠11170, subd. 10(A).↥
Cal. Code of Regs., tit. 8, §§ 11010⁠–⁠11170, subd. 10(D).↥
Cal. Code of Regs., tit. 8, §§ 11010⁠–⁠11170, subd. 10(B).↥
Cal. Code of Regs., tit. 8, §§ 11010⁠–⁠11170, subd. 10(D) ["Deductions shall not be made for meals not received or lodging not used."].↥
Von Nothdurft v. Steck (2014) 227 Cal.App.4th 524, 530 [citing Cal. Code Regs. tit. 8, § 11050, subd. 10].↥
Von Nothdurft v. Steck (2014) 227 Cal.App.4th 524, 530.↥
Labor Code, § 1182.8 ["No employer shall be in violation of any provision of any applicable order of the Industrial Welfare Commission relating to credit or charges for lodging for charging, pursuant to a voluntary written agreement, a resident apartment manager up to two-thirds of the fair market rental value of the apartment supplied to the manager, if no credit for the apartment is used to meet the employer's minimum wage obligation to the manager."]; Brock v. Carrion, Ltd. (E.D.Cal. 2004) 332 F.Supp.2d 1320, 1328 ["[S]ection 1182.8 governs where an employer does not credit lodging against minimum wages, and Wage Order No. 5 applies when an employer does seek to impose such a credit."].↥
Cal. Code of Regs., tit. 8, §§ 11010⁠–⁠11170, subd. 2(M) ["'Split shift' means a work schedule, which is interrupted by non-paid non-working periods established by the employer, other than bona fide rest or meal periods."].↥
Securitas Security Services USA, Inc. v. Superior Court (2011) 197 Cal.App.4th 115, 122 ["A 'split shift' occurs only when an employee's designated working hours are interrupted by one or more unpaid, nonworking periods established by the employer that are not bona fide rest or meal periods. The fact that a single continuous shift happens to begin during one 'workday' and end in another does not result in a 'split shift.' Thus, employees working uninterrupted overnight shifts on consecutive days do not work a split shift and are not entitled to split-shift pay under the wage order."].↥
Cal. Code of Regs., tit. 8, §§ 11010⁠–⁠11170, subd. 4(C) ["When an employee works a split shift, one hour's pay at the minimum wage shall be paid in addition to the minimum wage for that workday, except when the employee resides at the place of employment."].↥
Aleman v. Airtouch Cellular (2012) 209 Cal.App.4th 556, 575.↥
See Labor Code, § 1194, subd. (a) ["Notwithstanding any agreement to work for a lesser wage, any employee receiving less than the legal minimum wage or the legal overtime compensation applicable to the employee is entitled to recover in a civil action the unpaid balance of the full amount of this minimum wage or overtime compensation, including interest thereon, reasonable attorney's fees, and costs of suit."].↥
Labor Code, § 98.6, subd. (a) ["A person shall not discharge an employee or in any manner discriminate, retaliate, or take any adverse action against any employee or applicant for employment because . . . of the exercise by the employee or applicant for employment on behalf of himself, herself, or others of any rights afforded him or her."].↥
Labor Code, § 98.6, subd. (a).↥
Code of Civ. Proc., § 338, subd. (a); Murphy v. Kenneth Cole Productions, Inc. (2007) 40 Cal.4th 1094, 1112.↥
Code of Civ. Proc., § 337.↥
See Bus. & Prof. Code, § 17200, et seq.↥
Bus. & Prof. Code, § 17208 ["Any action to enforce any cause of action pursuant to this chapter shall be commenced within four years after the cause of action accrued. No cause of action barred under existing law on the effective date of this section shall be revived by its enactment."].↥
29 U.S.C. § 255(a).↥
29 U.S.C. § 255(a).↥
McLaughlin v. Richland Shoe Co. (1988) 486 U.S. 128, 133 [108 S.Ct. 1677, 1681].↥