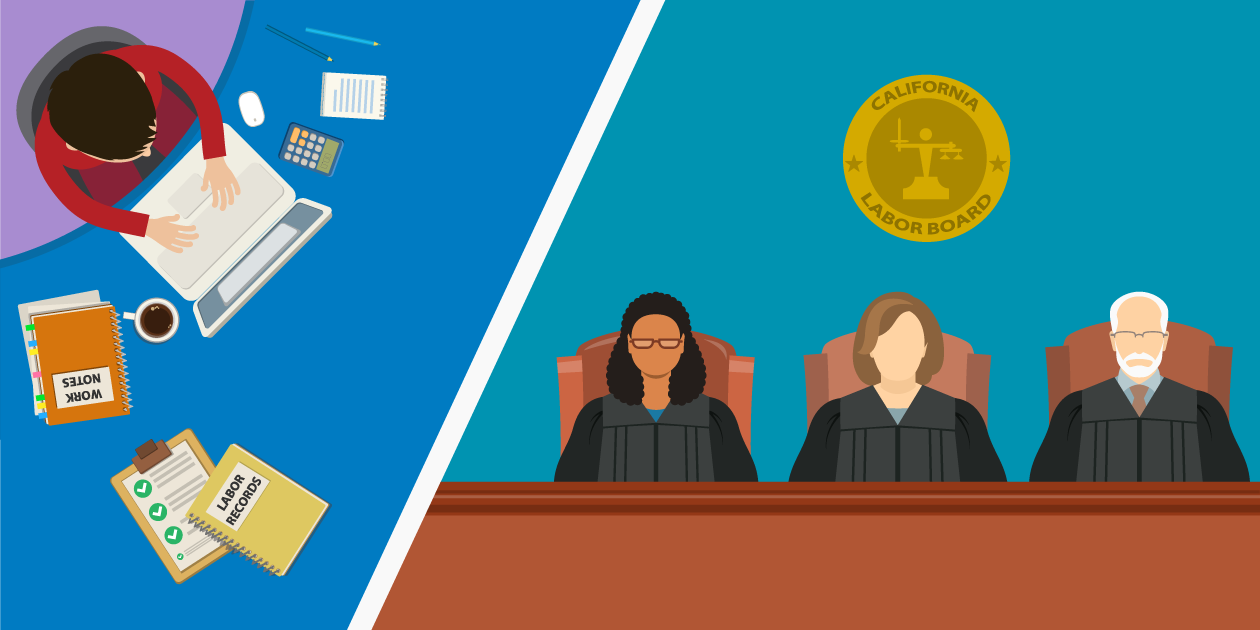 The State of California has over 300 administrative agencies.⁠1 Some of those agencies investigate and oversee workplace disputes and complaints. Many employees refer to this type of agency as a "labor board," although there is technically no agency in California with that specific name.
This article takes a look at the two main state agencies in California that handle labor and employment disputes, and provides resources explaining how to file complaints with them.
For most California employees involved in a labor and employment dispute, there are two state agencies that might be considered a labor board:
The Labor Commissioner's Office

, which handles disputes involving unpaid wages, meal breaks, rest breaks, overtime, and other demands for earned compensation.⁠

2

The Department of Fair Employment and Housing

,⁠

3

which handles disputes involving discrimination, harassment, and related issues involving unfair treatment.
Each type of "labor board" has a unique complaint-filing process. And the types of issues they can help employees with are usually very specific.
It is important that employees correctly identify the type of claim they are making before they file a complaint. That way, they can select the best agency to hear their case and follow the correct complaint procedure.
The two main types of "labor board" disputes in California are described below.
1.1.
Wage and Hour Complaints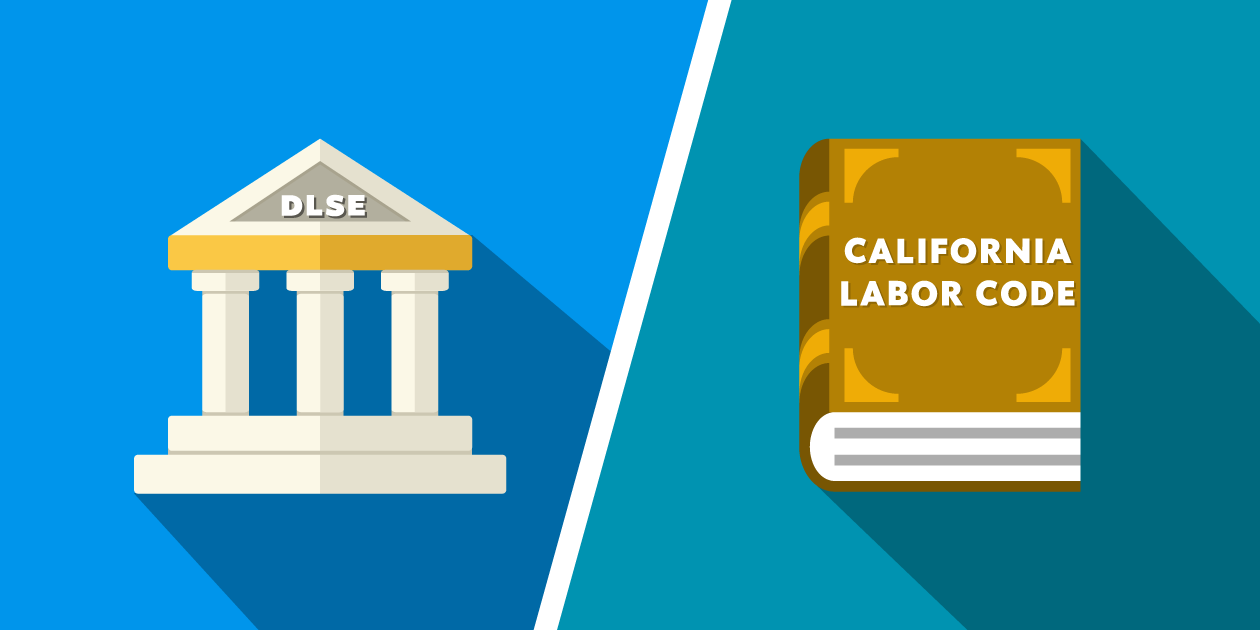 The California Labor Commissioner is the Chief of the Division of Labor Standards Enforcement (the DLSE).⁠4 He or she is appointed by the governor of the State of California,⁠5 and is tasked with vigorously enforcing minimum labor standards in workplaces across the state.⁠6
The Labor Commissioner, and his or her deputies, have a legal right to freely access to all places of labor in California.⁠7 This helps the Labor Commissioner investigate and enforce California's labor laws.⁠8
Perhaps most importantly, the Labor Commissioner has the power to adjudicate disputes that fall under its jurisdiction.⁠9 Those disputes can involve:
Unpaid vacation wages,⁠

12

Failure to pay minimum wage,⁠

13

Failure to pay overtime,⁠

14

Failure to make payments for agreed benefits,⁠

15

Failure to make timely payment of wages after termination,⁠

16

Meal and rest period violations,⁠

17

Unpaid split shift premium (required when two distinct work periods are separated by more than a one-hour meal period),⁠

18

Unpaid reporting time pay (required when an hourly employee is required to report to work but is given less than half of a usual day's work),⁠

19

Unlawful deductions from a paycheck,⁠

20

Unreimbursed business expenses,⁠

21

Late payment or nonpayment of final wages,⁠

22

and

Dishonored payroll checks.⁠

23
In short, the Labor Commissioner handles complaints in which an employee wishes to recover wages, penalties, and other demands for compensation from their employer.⁠24
The Labor Commissioner also handles certain types of retaliation and discrimination claims. These types of claims, however, must involve an allegation that the employer took an adverse employment action against their employee (or against a job applicant) because they engaged in certain protected conduct.⁠25 These types of claims are known as whistleblower claims.
The Labor Commissioner can adjudicate some, but not all, types of whistleblower claims. The types of claims that the Labor Commissioner can hear include situations where the employee has been punished, fired, or otherwise discriminated against for one of the following reasons:
The Labor Commissioner usually has no power to oversee issues that exceed those listed above, unless a specific statute places that matter within the Labor Commissioner's jurisdiction.⁠32
If the employee's complaint falls under the jurisdiction of the Labor Commissioner, the employee should consider filing their complaint with the DLSE. To learn more about the process of filing a complaint with the DLSE, please review our article: How to File a Wage & Hour Claim in California.
1.2.
Discrimination and Harassment Complaints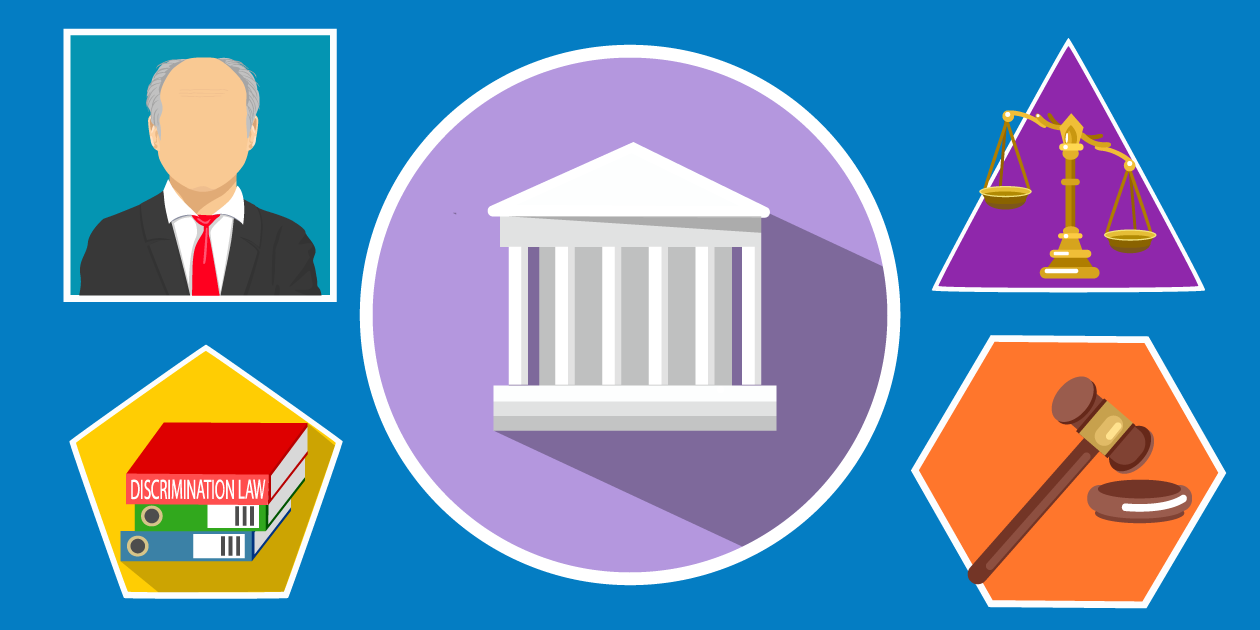 In the section above, it was mentioned that employers are prohibited from discriminating, harassing, and retaliating against employees for participating in certain protected activities.⁠33 Those types of claims are sometimes heard by the DLSE.
There is another type of law in California that prohibits discrimination, harassment, and retaliation: the California Fair Employment and Housing Act (called "FEHA"). FEHA prohibits discrimination, harassment, and retaliation in the workplace against certain groups of people.⁠34 Its purpose is to provide remedies to employees and job applicants, and to eliminate certain discriminatory employment practices.⁠35
Under FEHA, employers of five or more employees are prohibited from discriminating against and harassing employees or job applicants on the basis of their:
Race;

Religious creed;

Skin color;

National origin;

Ancestry;

Physical disability;

Mental disability;

Medical condition;

Genetic information;

Marital status;

Sex;

Gender, gender identity, or gender expression;

Age (if over the age of 40);

Sexual orientation; or

Military and veteran status.⁠

36
Discrimination and harassment can take many forms. Discrimination is usually defined as treating individuals differently, due to their protected characteristic or membership in a protected class, with respect to:
Their compensation,

The terms or privileged of their employment,

Work conditions, and
Discrimination and harassment are commonly followed by retaliation. This normally occurs when an employer takes adverse actions against an employee for complaining of harassment or discrimination, or for assisting others in these complaints.
Retaliation may also exist whenever an employer takes actions against an employee for reporting illegal conduct by their employer. This is also known as whistleblowing and is often illegal.⁠38
FEHA also prohibits employers from harassing or retaliating against employees on these grounds.⁠39
When FEHA is violated, California employees have a right to file a complaint with California's Department of Fair Employment and Housing (the DFEH).⁠40
The DFEH is similar to the DLSE in that it has the power to investigate employee claims and work with employers to fix unlawful activities. The primary difference is in the types of claims the two agencies handle and the procedures employees have to follow.
Importantly, the DFEH will end the complaint process in a case, and not take any further action, if it determines that it does not have jurisdiction over the employee's claim.⁠41 So employees should be careful to ensure that they are pursuing relief with the correct agency.
References
See Wikipedia, List of California State Agencies, available here (Opens in new window).↥
The formal name of the California Labor Commissioner's Office is the Division of Labor Standards Enforcement (the DLSE). The Labor Commissioner is the chief of the DLSE Labor Code, § 21 ["'Labor Commissioner' means Chief of the Division of Labor Standards Enforcement."].↥
Commonly referred to as simply "the DFEH."↥
Labor Code, § 21.↥
Labor Code, § 79.↥
Labor Code, § 90.5, subd. (a).↥
Labor Code, § 90.↥
Labor Code, §§ 90, 558.↥
Labor Code, § 98.↥
Labor Code, §§ 204⁠–⁠204c, 207.↥
Labor Code, § 200, subd. (a) [defining wages as including commissions]↥
Labor Code, §§ 227.3.↥
Labor Code, §§ 1182.12, 1197.↥
Labor Code, § 510.↥
Labor Code, § 227.↥
Labor Code, § 227.3.↥
Labor Code, § 226.7, subd. (c).↥
Cal. Code Regs., tit. 8, §§ 11040, subd. (4)(C) & 11070, subd. (4)(C).↥
Cal. Code Regs., tit. 8, §§ 11040, subd. (5) & 11070, subd. (5).↥
Labor Code, § 221.↥
Labor Code, § 2802.↥
Labor Code, §§ 201⁠–⁠203.↥
Labor Code, § 98, subd. (a) ["It is within the jurisdiction of the Labor Commissioner to accept and determine claims from holders of payroll checks or payroll drafts returned unpaid because of insufficient funds, if, after a diligent search, the holder is unable to return the dishonored check or draft to the payee and recover the sums paid out."].↥
Labor Code, § 98, subd. (a) ["The Labor Commissioner may provide for a hearing in any action to recover wages, penalties, and other demands for compensation, including liquidated damages if the complaint alleges payment of a wage less than the minimum wage fixed by an order of the Industrial Welfare Commission or by statute, properly before the division or the Labor Commissioner, including orders of the Industrial Welfare Commission, and shall determine all matters arising under his or her jurisdiction."].↥
Labor Code, § 98.6, subd. (a)↥
Labor Code, § 96, subd. (k) ["Claims for loss of wages as the result of demotion, suspension, or discharge from employment for lawful conduct occurring during nonworking hours away from the employer's premises."], 98.6, subd. (a).↥
Labor Code, §§ 1101, 1102.↥
Labor Code, § 1102.5, subd. (a).↥
Labor Code, §§ 232.5, 6310; Luke v. Collotype Labels USA, Inc. (2008) 159 Cal.App.4th 1463, 1474.↥
Labor Code, § 1102.5, subd. (a).↥
Labor Code, § 132a.↥
See, e.g., Noble v. Draper (2008) 160 Cal.App.4th 1, 16.↥
Labor Code, § 98.6, subd. (a)↥
Gov. Code, § 12900, et seq.↥
Gov. Code, § 12920.↥
Gov. Code, § 12940, subd. (a).↥
29 U.S.C. § 631(a); Gov. Code, § 12940, subd. (a).↥
See Gov. Code, § 12940, subd. (h); Labor Code, § 98.6, subd. (a) ["A person shall not discharge an employee or in any manner discriminate, retaliate, or take any adverse action against any employee or applicant for employment because . . . of the exercise by the employee or applicant for employment on behalf of himself, herself, or others of any rights afforded him or her."].↥
Gov. Code, § 12940, subd. (j)(1) ["It is an unlawful employment practice . . . [f]or an employer . . . to harass an employee, an applicant, an unpaid intern or volunteer, or a person providing services pursuant to a contract."].↥
Gov. Code, § 12960, subd. (b) ["Any person claiming to be aggrieved by an alleged unlawful practice may file with the department a verified complaint, in writing, that shall state the name and address of the person, employer, labor organization, or employment agency alleged to have committed the unlawful practice complained of, and that shall set forth the particulars thereof and contain other information as may be required by the department. The director or his or her authorized representative may in like manner, on his or her own motion, make, sign, and file a complaint."].↥
Cal. Code Regs., tit. 2, §§ 10004, subd. (a), 10007, subd. (g).↥