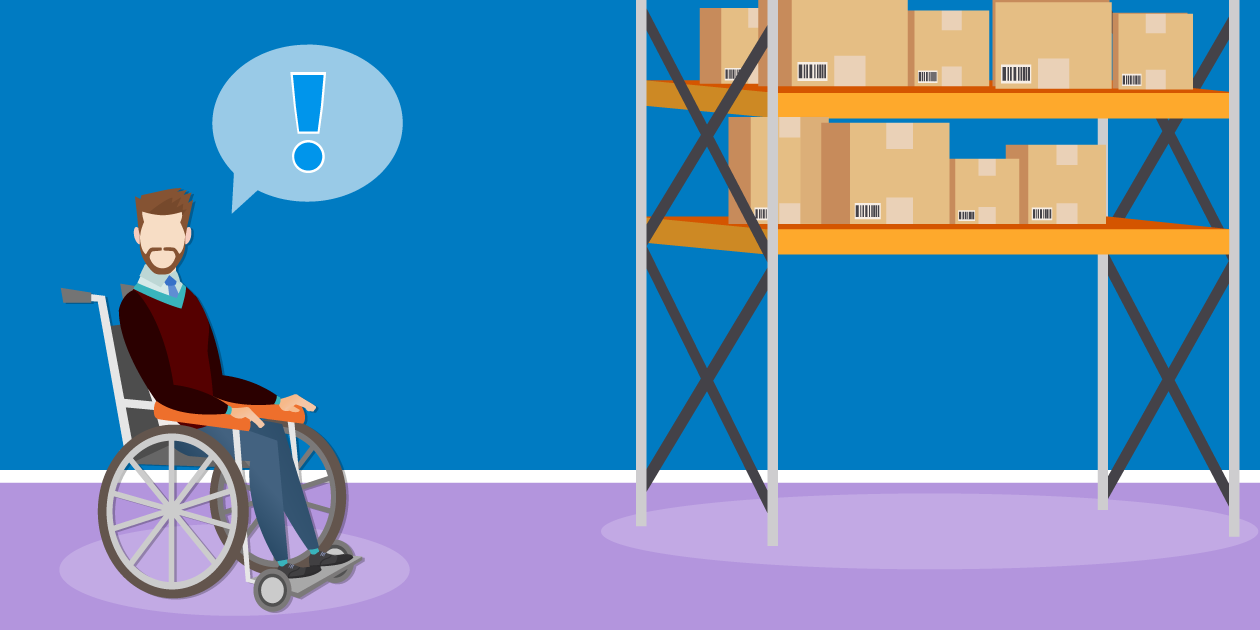 Most businesses in California have a duty to provide reasonable accommodations for their employees with known disabilities, unless doing so would cause the employer an undue hardship.⁠1
A reasonable accommodation is a change to an employee's job duties or work environment that can help give them the ability to perform the essential functions of the position.⁠2 Common examples of accommodations include:
Rearranging the employee's work space to make it accessible for people with disabilities.⁠

3

Permitting the employee time off to see a medical professional.⁠

4

Permitting an employee to work from home.⁠

5

Changing the time in which the duties of the employee's position must be completed.

Allowing the employee to bring an assistive animal to the workplace.⁠

6
There are, of course, many other types of accommodations to which an employee may have a right⁠—⁠several of which are listed in the article below. The most appropriate type of accommodation will depend on the employee's specific situation.
Notably, the law protects employees and job applicants alike.⁠7 It also prohibits California employers from discriminating against employees or applicants based on a disability or medical condition.⁠8
There are important caveats to these rules, which this article explains in greater detail below.
References
Gov't Code, § 12940, subd. (m)(1) ["It is an unlawful employment practice . . . [f]or an employer or other entity covered by this part to fail to make reasonable accommodation for the known physical or mental disability of an applicant or employee."].↥
Nealy v. City of Santa Monica (2015) 234 Cal.App.4th 359, 373.↥
Cal. Code Regs., tit. 2, § 11065, subd. (p)(2)(A).↥
Cal. Code Regs., tit. 2, §§ 11065, subd. (p)(2)(M), 11068, subd. (c).↥
Cal. Code Regs., tit. 2, § 11065, subd. (p)(2)(L).↥
Cal. Code Regs., tit. 2, § 11065, subd. (p)(2)(B).↥
Gov't Code, § 12940, subd. (m)(1) [making it unlawful for "an employer or other entity covered by this part to fail to make reasonable accommodation for the known physical or mental disability of an applicant or employee."].↥
Gov't Code, § 12940, subd. (a).↥
Known as the Fair Employment and Housing Act, or "FEHA."↥
Gov't Code, § 12926, subd. (d) ["'Employer' includes any person regularly employing five or more persons, or any person acting as an agent of an employer, directly or indirectly, the state or any political or civil subdivision of the state, and cities, except as follows: 'Employer' does not include a religious association or corporation not organized for private profit."].↥
Prilliman v. United Air Lines, Inc. (1997) 53 Cal.App.4th 935, 950⁠–⁠951 [employer had an affirmative duty to offer other job opportunities once it knew about the employee's disability].↥
Cal. Code of Regs., tit. 2, § 11068, subd. (a).↥
Prilliman v. United Air Lines, Inc. (1997) 53 Cal.Aapp.4th 935, 949⁠–⁠950.↥
Cal. Code of Regs., tit. 2, §§ 11065, subd. (r), 11068, subds. (a), (e).↥
Cal. Gov't Code, § 12940, subd. (n); Cal. Code Regs., tit. 2, § 11069.↥
Wilson v. County of Orange (2009) 169 Cal.App.4th 1185, 1195.↥
Cal. Code of Regs., tit. 2, § 11068, subd. (e).↥
Cal. Code Regs., tit. 2, § 11069, subd. (a); Gov't Code, § 12940, subd. (n) [making it unlawful for an employer to "fail to engage in a timely, good faith, interactive process with the employee or applicant to determine effective reasonable accommodations, if any, in response to a request for reasonable accommodation by an employee or applicant with a known physical or mental disability or known medical condition."].↥
Gov't Code, § 12940, subd. (a)(1) ["This part does not prohibit an employer from refusing to hire or discharging an employee with a physical or mental disability . . . where the employee, because of his or her physical or mental disability, is unable to perform his or her essential duties even with reasonable accommodations . . . .].↥
Gov't Code, § 12926, subd. (f)(1); Cal. Code Regs., tit. 2, § 11065, subd. (e)(1)(A); Lui v. San Francisco (2012) 211 Cal.App.4th 962, 972.↥
Cal. Code of Regs., tit. 2, § 11065, subd. (e).↥
Gov't Code, § 12940, subd. (m).↥
Cal. Code Regs., tit. 2, § 11068 , subd. (a) ["An employer or other covered entity has an affirmative duty to make reasonable accommodation(s) for the disability of any individual applicant or employee if the employer or other covered entity knows of the disability, unless the employer or other covered entity can demonstrate, after engaging in the interactive process, that the accommodation would impose an undue hardship."].↥
Cal. Gov't Code § 12926, subd. (u) ["'Undue hardship' means an action requiring significant difficulty or expense . . . ."].↥
Cal. Gov't Code § 12926, subd. (u); Cal. Code Regs., tit. 2, § 11065, subd. (r) ["'Undue hardship' means, with respect to the provision of an accommodation, an action requiring significant difficulty or expense incurred by an employer or other covered entity, when considered under the totality of the circumstances in light of the following factors: . . . ."].↥
Gov't Code, § 12926, subds. (j), (m); Cal. Code Regs., tit. 2, § 11065, subds. (d)(1), (2).↥
Gov't Code, § 12926, subds. (j)(1)(B) ["A mental or psychological disorder or condition limits a major life activity if it makes the achievement of the major life activity difficult."], (m)(1)(B)(ii) ["A physiological disease, disorder, condition, cosmetic disfigurement, or anatomical loss limits a major life activity if it makes the achievement of the major life activity difficult.'].↥
Gov't Code, § 12926, subd. (m)(1)(B)(iii).↥
Gov't Code, § 12926, subd. (m)(1)(B)(iii) ["'Major life activities' shall be broadly construed and includes physical, mental, and social activities and working."]; Cal. Code Regs., tit. 2, § 11065, subd. (l)(1).↥
Gov't Code, § 12940, subd. (m)(1) ["It is an unlawful employment practice . . . [f]or an employer or other entity covered by this part to fail to make reasonable accommodation for the known physical or mental disability of an applicant or employee."].↥
Gov't Code, § 12926, subd. (m)(1); Soria v. Univision Radio Los Angeles, Inc. (2016) 5 Cal.App.5th 570, 584; Colmenares v. Braemar Country Club, Inc. (2003) 29 Cal.4th 1019, 1026.↥
Gov't Code, § 12926, subd. (m).↥
Gov't Code, § 12926, subd. (j); Cal. Code Regs., tit. 2, § 11065, subd. (d)(1).↥
Gov't Code, § 12926, subd. (j); Cal. Code Regs., tit. 2, § 11065, subd. (d)(1).↥
Gov't Code, § 12926, subd. (j)(5); Cal. Code Regs., tit. 2, § 11065, subds. (d)(9)(A) ["'Disability' does not include: . . . compulsive gambling, kleptomania, pyromania, or psychoactive substance use disorders resulting from the current unlawful use of controlled substances or other drugs, and 'sexual behavior disorders' . . . ."], (q).↥
Ross v. RagingWire Telecommunications, Inc. (2008) 42 Cal.4th 920, 926 ["The FEHA does not require employers to accommodate the use of illegal drugs."].↥
Hanson v. Lucky Stores, Inc. (1999) 74 Cal.App.4th 215, 228, fn. 11 ["the reasonableness of an accommodation is generally a factual question"].↥
Cal. Code of Regs., tit. 2, § 11065, subd. (g)↥
42 U.S.C. § 12111(9); Cal. Gov't Code, § 12926, subd. (p).↥
Cal. Code Regs., tit. 2, § 11065, subd. (p)(2)(E).↥
Cal. Code Regs., tit. 2, § 11065, subd. (p)(2)(A).↥
Cal. Code Regs., tit. 2, § 11065, subd. (p)(2)(A).↥
Cal. Code Regs., tit. 2, § 11065, subd. (p)(2)(E).↥
Cal. Code Regs., tit. 2, § 11065, subd. (p)(2)(N).↥
Cal. Code Regs., tit. 2, § 11065, subd. (p)(2)(B).↥
Cal. Code Regs., tit. 2, § 11065, subd. (p)(2)(H).↥
Prilliman v. United Air Lines, Inc. (1997) 53 Cal.Aapp.4th 935, 949⁠–⁠950.↥
Gov't Code, § 12940, subd. (n).↥
Scotch v. Art Institute of California-Orange County, Inc. (2009) 173 Cal.App.4th 986, 1013; Cal. Code Regs., tit. 2, § 11069, subd. (b).↥
Cal. Code Regs., tit. 2, § 11069, subd. (d) ["The applicant or employee shall cooperate in good faith with the employer or other covered entity, including providing reasonable medical documentation where the disability or the need for accommodation is not obvious and is requested by the employer or other covered entity . . . ."].↥
Jensen v. Wells Fargo Bank (2000) 85 Cal.App.4th 245, 266 ["It is an employee's responsibility to understand his or her own physical or mental condition well enough to present the employer at the earliest opportunity with a concise list of restrictions which must be met to accommodate the employee."].↥
Gov't Code, § 12940, subds. (e)(1), (f); Cal. Code of Regs., tit. 2, § 11071, subds. (a), (b), (d).↥
See, e.g., Claudio v. Regents of the University of California (2005) 134 Cal.App.4th 224, 247⁠–⁠248.↥
Hanson v. Lucky Stores, Inc. (1999) 74 Cal.App.4th 215, 228 ["[T]he employer providing the accommodation has the ultimate discretion to choose between effective accommodations, and may choose the less expensive accommodation or the accommodation that is easier for it to provide." (Quotation marks omitted.)], quoting Hankins v. The Gap, Inc. (6th Cir. 1996) 84 F.3d 797, 800⁠–⁠801.↥
Hanson v. Lucky Stores, Inc. (1999) 74 Cal.App.4th 215, 228↥
Gelfo v. Lockheed Martin Corp. (2006) 140 Cal.App.4th 34, 54.↥
Cal. Code of Regs., tit. 2 § 11069, subd. (g).↥
Cal. Code of Regs., tit. 2 § 11069, subd. (g).↥
Cal. Gov't Code, § 12940, subd. (j)(1); Roby v. McKesson Corp. (2009) 47 Cal.4th 686, 706.↥
Gov't Code § 12940, subd. (l)(4).↥
Gov't Code § 12940, subd. (l)(4).↥
Gov't Code, § 12940, subds. (h), (l)(4); Cal. Code of Regs., tit. 2, § 11021, subd. (a); Diego v. Pilgrim United Church of Christ (2014) 231 Cal.App.4th 913, 923.↥
Gov't Code, § 12960, subd. (d).↥