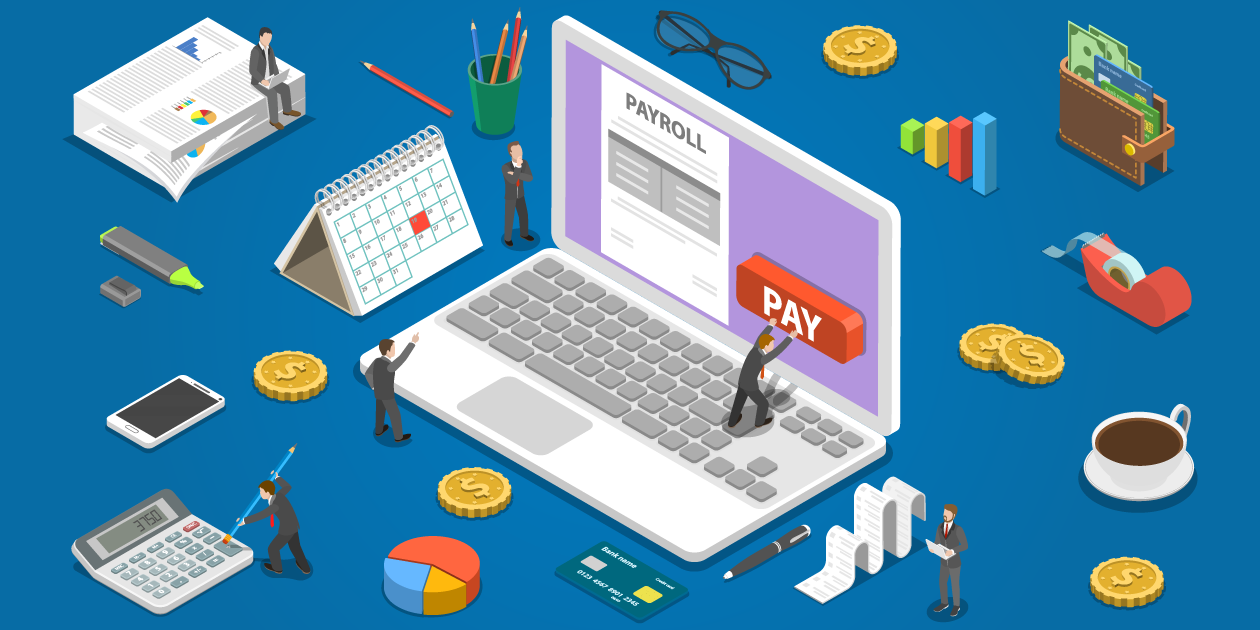 In general, employers in California are required to pay their hourly and nonexempt employees for all hours they work.⁠1 They are also required to keep accurate records and provide regular wage statements that correctly state the total hours worked by the employee.⁠2
Problems arise, however, when employers and their workers disagree about how hours are calculated. Should the employer track and pay for every minute worked? Every second? Every fraction of a second?
One common approach to these difficulties is called "rounding." Rounding is the practice of adjusting an employee's hours worked, either up or down, to the nearest increment of a certain amount. That increment is usually easier to use when calculating their hours worked, and may also be more efficient for accounting purposes.
Example

Employers often round their employees' hours worked to the nearest tenth of an hour because paying an employee for 6.1 hours is easier than paying them for 6.09999 hours.
Rounding policies can result in employees being slightly underpaid or overpaid, depending on the type of policy and the employee's specific circumstances. Legal disputes are common when an employer's practice routinely results in employees being underpaid. This article will take a closer look at when rounding policies break the law in California.
References
Labor Code, § 204 ["All wages, other than those mentioned in Section 201, 201.3, 202, 204.1, or 204.2, earned by any person in any employment are due and payable twice during each calendar month, on days designated in advance by the employer as the regular paydays."].↥
Labor Code, § 226, subd. (a) ["An employer, semimonthly or at the time of each payment of wages, shall furnish to his or her employee, either as a detachable part of the check, draft, or voucher paying the employee's wages, or separately if wages are paid by personal check or cash, an accurate itemized statement in writing showing . . . total hours worked by the employee . . . ."]; see also Labor Code, § 1198.5 [employee's right to inspect employer records].↥
See's Candy Shops, Inc. v. Superior Court (2012) 210 Cal.App.4th 889, 903 ["In the absence of controlling or conflicting California law, California courts generally look to federal regulations under the FLSA for guidance."]; 29 C.F.R. § 785.48(b).↥
Alonzo v. Maximus, Inc. (C.D.Cal. 2011) 832 F.Supp.2d 1122, 1126 ["While few Courts have interpreted this regulation, those that have recognize that the regulation permits employers to use a rounding policy for recording and compensating employee time as long as the employer's rounding policy does not 'consistently result[] in a failure to pay employees for time worked.'"].↥
See's Candy Shops, Inc. v. Superior Court (2012) 210 Cal.App.4th 889, 907↥
See's Candy Shops, Inc. v. Superior Court (2012) 210 Cal.App.4th 889, 913 ["Relying on the DOL rounding standard, we have concluded that the rule in California is that an employer is entitled to use the nearest-tenth rounding policy if the rounding policy is fair and neutral on its face and 'it is used in such a manner that it will not result, over a period of time, in failure to compensate the employees properly for all the time they have actually worked.'"]; see also East v. Bullock's, Inc. (D.Ariz. 1998) 34 F.Supp.2d 1176, 1184; Adair v. Wis. Bell, Inc. (E.D.Wis. Sep. 11, 2008, No. 08-C-280) 2008 U.S.Dist.LEXIS 68942, at *30 ["[T]he practice of rounding to the nearest 5 minutes, or to the nearest tenth or quarter hour, is expressly approved by the FLSA regulations as long as it is used in a manner that does not result, over a period of time, in failure to compensate employees for all of the time they have worked."].↥
Corbin v. Time Warner Entm't-Advance/Newhouse P'ship (9th Cir. 2016) 821 F.3d 1069, 1079.↥
Div. Lab. Standards Enforcement, The DLSE Enforcement Policies and Interpretations Manual (Revised) at 47.1 (April 2017), available here (Opens in new window); 29 C.F.R. § 785.48(b) ["It has been found that in some industries, particularly where time clocks are used, there has been the practice for many years of recording the employees' starting time and stopping time to the nearest 5 minutes, or to the nearest one-tenth or quarter of an hour. Presumably, this arrangement averages out so that the employees are fully compensated for all the time they actually work. For enforcement purposes this practice of computing working time will be accepted, provided that it is used in such a manner that it will not result, over a period of time, in failure to compensate the employees properly for all the time they have actually worked."].↥
29 C.F.R. § 785.47 ["In recording working time under the Act, insubstantial or insignificant periods of time beyond the scheduled working hours, which cannot as a practical administrative matter be precisely recorded for payroll purposes, may be disregarded. The courts have held that such trifles are de minimis."].↥
Lindow v. United States (9th Cir. 1984) 738 F.2d 1057, 1062.↥
Lindow v. United States (9th Cir. 1984) 738 F.2d 1057, 1062-1063.↥
Lindow v. United States (9th Cir. 1984) 738 F.2d 1057, 1062⁠–⁠1063 ["Employers, therefore, must compensate employees for even small amounts of daily time unless that time is so miniscule that it cannot, as an administrative matter, be recorded for payroll purposes."].↥
Lindow v. United States (9th Cir. 1984) 738 F.2d 1057, 1063 ["[I]n determining whether otherwise compensable time is de minimis, we will consider (1) the practical administrative difficulty of recording the additional time; (2) the aggregate amount of compensable time; and (3) the regularity of the additional work."].↥
For the purposes of this example, this number has been adjusted for inflation.↥
Addison v. Huron Stevedoring Corp. (2d Cir. 1953) 204 F.2d 88, 95 ["To disregard workweeks for which less than a dollar is due will produce capricious and unfair results."].↥
Div. Lab. Standards Enforcement, The DLSE Enforcement Policies and Interpretations Manual (Revised) at 47.2.1 (April 2017), available here (Opens in new window).↥
Lahman v. Hatch (1899) 124 Cal. 1, 5.↥
Gomez v. Lincare, Inc. (2009) 173 Cal.App.4th 508, 527.↥
Labor Code, §§ 204, 226.↥
See's Candy Shops, Inc. v. Superior Court (2012) 210 Cal.App.4th 889, 909.↥
See's Candy Shops, Inc. v. Superior Court (2012) 210 Cal.App.4th 889, 907⁠–⁠909 ["The parties agree (at least for purposes of this writ petition) that under California law a grace period (the time during which an employee punches in before his or her compensable pay is triggered) is allowed if the employee is not working or is not under the employer's control."].↥
Morillion v. Royal Packing Co. (2000) 22 Cal.4th 575, 594 [defining "hours worked" under California's wage and hour laws to include all time in which the employee is "suffered or permitted to work," as well as the "time during which an employee is subject to the control of an employer"].↥
Morillion v. Royal Packing Co. (2000) 22 Cal.4th 575, 583.↥
See, e.g., Silva v. See's Candy Shops, Inc. (2016) 7 Cal.App.5th 235, 252 ["Because employees are required to comply with company policy that prohibits them from working during the 10-minute grace period, if an employee punches into the system during the grace period, the employee is paid based on his or her scheduled start and stop time, rather than the punch time."].↥
Post v. Palo/Haklar & Associates (2000) 23 Cal.4th 942, 946 ["[I]f an employer fails to pay wages in the amount, time, or manner required by contract or statute, the employee may seek administrative relief by filing a wage claim with the commissioner or, in the alternative, may seek judicial relief by filing an ordinary civil action for breach of contract and/or for the wages prescribed by statute."].↥