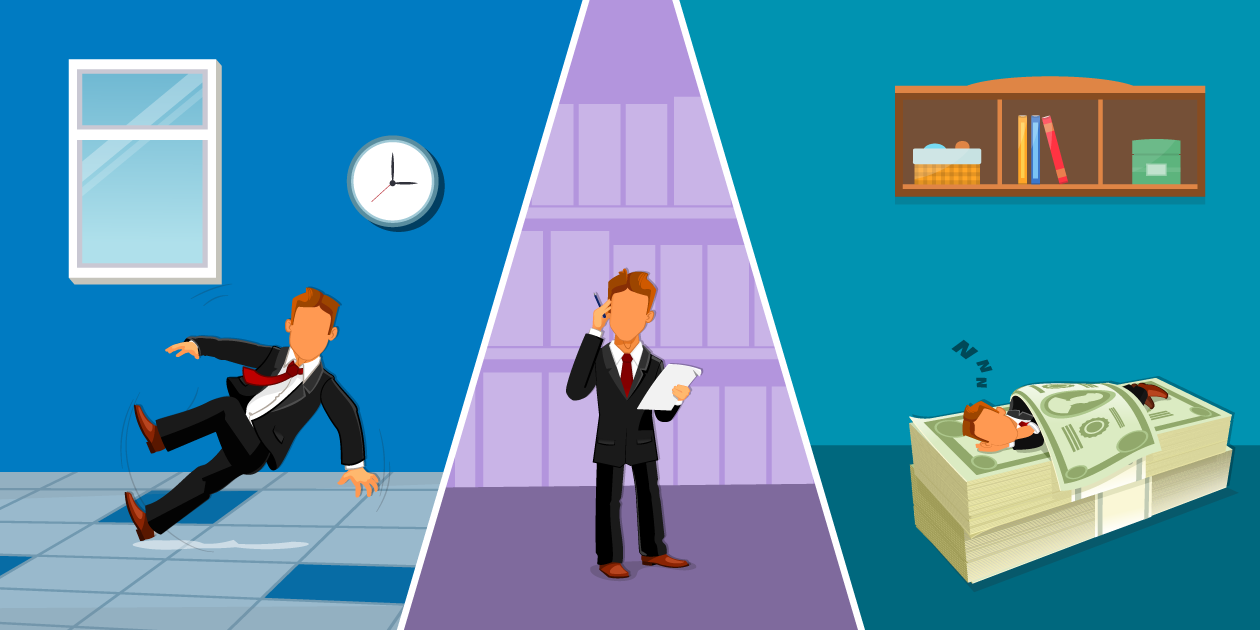 In California, workers' compensation claims are a type of administrative proceeding designed to quickly pay employees who have been injured on their job. This differs from many other types of legal disputes, which are often handled in the form of a civil lawsuit (for example, a personal injury lawsuit).
While there are similarities between a civil lawsuit and a workers' compensation claim, there are also significant differences. Unlike civil lawsuits, for example, workers' compensation cases in California are not commenced by filing a complaint in superior court. Instead, a workers' compensation case begins by filing a claim form with their employer.
California's workers' compensation scheme has several additional defining characteristics, including:
The primary reason for these differences is that injured workers normally require fast payment and medical treatment. Thus, California's workers' compensation system is designed to give injured employees a prompt resolution of their claims, with certain minimum guaranteed benefits.⁠5
This article will take a closer look at the workers' compensation claim process, and provides a step-by-step explanation of how workers' compensation cases proceed.
References
Labor Code, §§ 3700, 3700.5.↥
Labor Code, § 3202 ["This division . . . shall be liberally construed by the courts with the purpose of extending their benefits for the protection of persons injured in the course of their employment."], emphasis added; see also Labor Code, § 3208 [defining "injury" to mean "any injury or disease arising out of the employment . . . ."].↥
Labor Code, § 3601, subd. (a); Cole v. Fair Oaks Fire Protection Dist. (1987) 43 Cal.3d 148, 154 ["Section 3601 provided that where the 'conditions of compensation exist,' the right to recover compensation is 'the exclusive remedy' for injury or death of an employee against the employer or coemployee acting within the scope of employment except that an employee shall 'in addition to the right of compensation against the employer, have a right to bring an action at law for damages against such other employee,' when the injury is proximately caused by the willful and unprovoked 'physical' act of aggression of such other employee."].↥
Cal. Const., art. XIV § 4 [noting that the system of compensation should exist "irrespective of the fault of any party"].↥
See Shoemaker v. Myers (1990) 52 Cal.3d 1, 16 ["The employee is afforded relatively swift and certain payment of benefits to cure or relieve the effects of industrial injury without having to prove fault but, in exchange, gives up the wider range of damages potentially available in tort."].↥
Labor Code, § 5400 ["Except as provided by sections 5402 and 5403, no claim to recover compensation under this division shall be maintained unless within thirty days after the occurrence of the injury which is claimed to have caused the disability or death, there is served upon the employer notice in writing, signed by the person injured or someone in his behalf, or in case of the death of the person injured, by a dependent or someone in the dependent's behalf."].↥
Labor Code, § 5401, subd. (a) ["Within one working day of receiving notice or knowledge of injury under Section 5400 or 5402, which injury results in lost time beyond the employee's work shift at the time of injury or which results in medical treatment beyond first aid, the employer shall provide, personally or by first-class mail, a claim form and a notice of potential eligibility for benefits under this division to the injured employee, or in the case of death, to his or her dependents."].↥
Cal. Labor Code § 5400.↥
Labor Code, § 5402, subd. (a) ["Knowledge of an injury, obtained from any source, on the part of an employer, his or her managing agent, superintendent, foreman, or other person in authority, or knowledge of the assertion of a claim of injury sufficient to afford opportunity to the employer to make an investigation into the facts, is equivalent to service under Section 5400."].↥
Labor Code, § 5402.↥
Honeywell v. Workers' Comp. Appeals Bd. (2005) 70 Cal.Comp.Cases 97, 99 ["The employer's knowledge of an injury satisfies the worker's duty to provide notice within 30 days of the injury and triggers the employer's duty to provide a claim form within one working day."], citations omitted.↥
Labor Code, § 5403 ["The failure to give notice under Section 5400, or any defect or inaccuracy in a notice is not a bar to recovery under this division if it is found as a fact in the proceedings for the collection of the claim that the employer was not in fact misled or prejudiced by such failure."]; see also Beckstead v. Workers' Comp. Appeals Bd. (1997) 60 Cal.App.4th 787, 790⁠–⁠791 [stating the wrong date of injury on a claim form does not bar recovery when employer is aware of the nature and cause of the injury that the employee is alleging and had "ample opportunity to investigate the injury and to prepare and defend the case"].↥
See Labor Code, §§ 5402, subd. (a) [knowledge of a claim that allows an investigation into facts constitutes notice], 5403 [defect in notice does not bar recovery unless employer was misled or prejudiced]; Beckstead v. Workers' Comp. Appeals Bd. (1997) 60 Cal.App.4th 787, 790⁠–⁠791 [linking prejudice to the employer's opportunity to investigate the facts surrounding the injury].↥
Labor Code, § 3208.1 ["cumulative" injury is one that is caused by "repetitive mentally or physically traumatic activities extending over a period of time, the combined effect of which causes any disability or need for medical treatment"].↥
Cal. Labor Code § 5412 ("The date of injury in cases of occupational diseases or cumulative injuries is that date upon which the employee first suffered disability therefrom and either knew, or in the exercise of reasonable diligence should have known, that such disability was caused by his present or prior employment."). See Hamilton v. Asbestos Corp., Ltd., 95 Cal.Rptr.2d 701, 707, 22 Cal. 4th 1127, 998 P. 2d 403 (2000) (construing a similar statute involving claims arising out of asbestos exposure, the California Supreme Court held that the relevant date is "the date the plaintiff first suffered disability and either knew or should have known the disability was caused or contributed to by that exposure.").↥
State Comp. Ins. Fund v. Workers' Comp. Appeals Bd. (2004) 119 Cal.App.4th 998 ["Cases interpreting section 5412 for statute of limitations purposes hold that the date of injury is the date upon which employment activities cause compensable disability, and the statute of limitations does not begin to run until the last day of employment exposure to such activities, or the compensable disability caused by such activities, whichever is later. Although there is no compensable temporary disability until the worker suffers wage loss, wage loss is not required for an injured worker to be entitled to permanent disability compensation."], citations omitted.↥
Labor Code, § 5500.5, subd. (a).↥
Labor Code, § 5500.5, subd. (c); see Denny's, Inc. v. Workers' Comp. Appeals Bd. (2003) 104 Cal.App.4th 1433 ["The [Workers' Compensation Appeals Board (WCAB)] will hold the multiple employers or insurance carriers in the chain of causation jointly and severally liable for the entire award and allow them to apportion their relative liabilities in separate WCAB proceedings."].↥
Labor Code, § 5401, subd. (a).↥
See Labor Code, § 5401, subd. (a) ["As used in this subdivision, 'first aid' means any one-time treatment, and any followup visit for the purpose of observation of minor scratches, cuts, burns, splinters, or other minor industrial injury, which do not ordinarily require medical care. This one-time treatment, and followup visit for the purpose of observation, is considered first aid even though provided by a physician or registered professional personnel. 'Minor industrial injury' shall not include serious exposure to a hazardous substance as defined in subdivision (i) of Section 6302."].↥
Labor Code, § 5401, subd. (a).↥
Labor Code, § 5401, subd. (b).↥
Labor Code, § 5401, subd. (b).↥
Labor Code, § 5401, subd. (b)(9)(A).↥
Labor Code, § 5401, subd. (b)(9)(B).↥
Labor Code, § 5401, subd. (b)(9)(C).↥
See Honeywell v. Workers' Comp. Appeals Bd. (2005) 35 Cal.4th 24 ["the employer's . . . knowledge that a claim of injury is being asserted, substitutes for the written notice required by section 5400"].↥
Labor Code, § 5401, subd. (a) ["Claim forms shall be available at district offices of the Employment Development Department and the division. Claim forms may be made available to the employee from any other source."].↥
See Labor Code, § 124, subd. (b) ["Forms and notices required to be given to employees by the division shall be in English and Spanish."].↥
See Labor Code, § 124, subd. (c) ["In addition to the requirement in subdivision (b), no later than January 1, 2018, the department and the division shall make at least the following forms, notices, and materials available in Chinese, Korean, Tagalog, and Vietnamese: (1) The workers' compensation claim form required pursuant to Section 5401."].↥
See Labor Code, § 5401, subd. (a) ["The claim form shall request the injured employee's name and address, social security number, the time and address where the injury occurred, and the nature of and part of the body affected by the injury."].↥
Labor Code, § 5401, subd. (c) (["The completed claim form shall be filed with the employer by the injured employee, or, in the case of death, by a dependent of the injured employee, or by an agent of the employee or dependent. Except as provided in subdivision (d), a claim form is deemed filed when it is personally delivered to the employer or received by the employer by first-class or certified mail. A dated copy of the completed form shall be provided by the employer to the employer's insurer and to the employee, dependent, or agent who filed the claim form."].↥
Labor Code, § 5401, subd. (c) ["A dated copy of the completed form shall be provided by the employer to the employer's insurer and to the employee, dependent, or agent who filed the claim form."].↥
Labor Code, § 5401, subd. (a).↥
Labor Code, § 5402, subd. (b) ["If liability is not rejected within 90 days after the date the claim form is filed under Section 5401, the injury shall be presumed compensable under this division. The presumption of this subdivision is rebuttable only by evidence discovered subsequent to the 90-day period."].↥
Labor Code, § 5402, subd. (b); but see James v. Workers' Comp. Appeals Bd. (1997) 55 Cal.App.4th 1053, 1055 [noting that subdivision (b) of section 5402 does not apply to "employees claiming psychiatric injuries who have been employed for less than six months where the injury is not caused by a sudden and extraordinary employment incident."].↥
Labor Code, § 5402, subd. (c) ["Within one working day after an employee files a claim form under Section 5401, the employer shall authorize the provision of all treatment, consistent with Section 5307.27, for the alleged injury and shall continue to provide the treatment until the date that liability for the claim is accepted or rejected. Until the date the claim is accepted or rejected, liability for medical treatment shall be limited to ten thousand dollars ($10,000)."].↥
See Cal. Code Regs., tit. 8, § 9812, subd. (i)(3) ["For claims reported on or after April 19, 2004, regardless of the date of injury, if the claims administrator sends a notice of delay in its decision whether to accept or deny liability for the claim, the notice shall include an explanation that Labor Code section 5402(c), provides that within one working day after an employee files a claim form, the employer shall authorize the provision of all treatment, consistent with the applicable treatment guidelines, for the alleged injury and shall continue to provide treatment until the date that liability is rejected. The notice shall advise the employee that the employer's liability for medical treatment under this Labor Code section is limited to ten thousand dollars ($10,000)."].↥
Labor Code, § 3751, subd. (b) ["If an employee has filed a claim form pursuant to Section 5401, a provider of medical services shall not, with actual knowledge that a claim is pending, collect money directly from the employee for services to cure or relieve the effects of the injury for which the claim form was filed, unless the medical provider has received written notice that liability for the injury has been rejected by the employer and the medical provider has provided a copy of this notice to the employee. Any medical provider who violates this subdivision shall be liable for three times the amount unlawfully collected, plus reasonable attorney's fees and costs."].↥
Labor Code, §§ 5405, 5406.↥
Labor Code, § 5401, subd. (d) ["Filing of the claim form with the employer shall toll, for injuries occurring on or after January 1, 1994, the time limitations set forth in Sections 5405 and 5406 until the claim is denied by the employer or the injury becomes presumptively compensable pursuant to Section 5402. For purposes of this subdivision, a claim form is deemed filed when it is personally delivered to the employer or mailed to the employer by first-class or certified mail."].↥
Labor Code, § 4650, subd. (a) ["If an injury causes temporary disability, the first payment of temporary disability indemnity shall be made not later than 14 days after knowledge of the injury and disability, on which date all indemnity then due shall be paid, unless liability for the injury is earlier denied."].↥
Labor Code § 4650, subd. (b) ["If the injury causes permanent disability, the first payment shall be made within 14 days after the date of last payment of temporary disability indemnity, except as provided in paragraph (2)."].↥
See Labor Code § 4650, subd. (d) ["If any indemnity payment is not made timely as required by this section, the amount of the late payment shall be increased 10 percent and shall be paid, without application, to the employee, unless the employer continues the employee's wages under a salary continuation plan, as defined in subdivision (g). No increase shall apply to any payment due prior to or within 14 days after the date the claim form was submitted to the employer under Section 5401."]; see also Labor Code, § 5401, subd. (d) ["The claim form shall be filed with the employer prior to the injured employee's entitlement to late payment supplements under subdivision (d) of Section 4650 . . . ."].↥
See Labor Code, § 4060 [medical evaluations to determine compensability].↥
See Labor Code, § 4061 [medical evaluations to determine permanent disability].↥
See Labor Code § 4062 [medical evaluations concerning medical disputes not covered by sections 4060, 4061, or 4610].↥
See Labor Code, § 4650, subd. (d) ["The claim form shall be filed with the employer . . . prior to the injured employee's request for a medical evaluation under Section 4060, 4061, or 4062."].↥
Labor Code, § 4650, subd. (a); see also Honeywell v. Workers' Comp. Appeals Bd. (2005) 35 Cal.4th 24.↥
Labor Code, § 5001 ["No release of liability or compromise agreement is valid unless it is approved by the appeals board or referee."].↥
Labor Code, § 5702 ["The parties to a controversy may stipulate the facts relative thereto in writing and file such stipulation with the appeals board. The appeals board may thereupon make its findings and award based upon such stipulation, or may set the matter down for hearing and take further testimony or make the further investigation necessary to enable it to determine the matter in controversy."].↥
See Labor Code, §§ 5000⁠–⁠5006.↥
Labor Code, § 5005.↥
Labor Code, § 5300 ["All the following proceedings shall be instituted before the appeals board and not elsewhere, except as otherwise provided in Division 4: (a) For the recovery of compensation, or concerning any right or liability arising out of or incidental thereto."].↥
See Labor Code, § 5500 ["Notwithstanding Section 5401, except where a claim form has been filed for an injury occurring on or after January 1, 1990, and before January 1, 1994, the filing of an application for adjudication and not the filing of a claim form shall establish the jurisdiction of the appeals board and shall commence proceedings before the appeals board for the collection of benefits."].↥
Labor Code § 5405.↥
Kaiser v. Workers' Comp. Appeals Bd. (1977) 19 Cal.3d 329, 333.↥
Kaiser v. Workers' Comp. Appeals Bd. (1977) 19 Cal.3d 329, 336 ["we hold that the statute of limitations, embodied in section 5405, begins to run against a potential claimant no later than the date on which the claimant is notified of a disclaimer by the employer, or its compensation carrier"].↥
Labor Code, § 5401, subd. (d).↥
Labor Code, § 5501 ["The application may be filed with the appeals board by any party in interest, his attorney, or other representative authorized in writing. . . . Upon the filing of the application, the appeals board shall, where the applicant is represented by an attorney or other representative, serve a conformed copy of the application showing the date of filing and the case number upon applicant's attorney or representative. The applicant's attorney or representative shall, upon receipt of the conformed copy, forthwith serve a copy of the conformed application upon all other parties to the claim. If the applicant is unrepresented, a copy thereof shall forthwith be served upon all adverse parties by the appeals board."].↥
Labor Code, § 5505.↥
Labor Code, § 5502, subd. (d)(3) ["Discovery shall close on the date of the mandatory settlement conference. Evidence not disclosed or obtained thereafter shall not be admissible unless the proponent of the evidence can demonstrate that it was not available or could not have been discovered by the exercise of due diligence prior to the settlement conference."].↥
Cal. Code Regs., tit. 8, § 10414, subd. (a) ["Except when a hearing is set on the Workers' Compensation Appeals Board's own motion, no matter shall be placed on calendar unless one of the parties has filed and served a declaration of readiness to proceed in the form prescribed by the Appeals Board.")"].↥
Cal. Code Regs., tit. 8, § 10414, subd. (d) ["All declarations of readiness to proceed shall state under penalty of perjury that the moving party has made a genuine, good faith effort to resolve the dispute before filing the declaration of readiness to proceed, and shall state with specificity the same on the declaration of readiness to proceed. Unless a status or priority conference is requested, the declarant shall also state under penalty of perjury that the moving party has completed discovery and is ready to proceed on the issues specified in the declaration of readiness."].↥
Labor Code, § 5502, subd. (d)(1) ["In all cases, a mandatory settlement conference, except a lien conference or a mandatory settlement lien conference, shall be conducted not less than 10 days, and not more than 30 days, after the filing of a declaration of readiness to proceed."].↥
Labor Code § 5502, subd. (d)(2) ["The settlement conference shall be conducted by a workers' compensation administrative law judge or by a referee . . . . At the mandatory settlement conference, the referee or workers' compensation administrative law judge shall have the authority to resolve the dispute, including the authority to approve a compromise and release or issue a stipulated finding and award, and if the dispute cannot be resolved, to frame the issues and stipulations for trial."].↥
Labor Code § 5502, subd. (d)(3) ["If the claim is not resolved at the mandatory settlement conference, the parties shall file a pretrial conference statement noting the specific issues in dispute, each party's proposed permanent disability rating, and listing the exhibits, and disclosing witnesses."].↥
Labor Code, § 5502, subd. (d)(1) ["If the dispute is not resolved, the regular hearing, except a lien trial, shall be held within 75 days after the declaration of readiness to proceed is filed."].↥
Labor Code, § 5703.↥
Labor Code, § 5703.5, subd. (a).↥
Labor Code, § 5801 ["The appeals board in its award may fix and determine the total amount of compensation to be paid and specify the manner of payment, or may fix and determine the weekly disability payment to be made and order payment thereof during the continuance of disability."].↥
Labor Code, § 5313 ["The appeals board or the workers' compensation judge shall, within 30 days after the case is submitted, make and file findings upon all facts involved in the controversy and an award, order, or decision stating the determination as to the rights of the parties. Together with the findings, decision, order or award there shall be served upon all the parties to the proceedings a summary of the evidence received and relied upon and the reasons or grounds upon which the determination was made."].↥
Labor Code, § 5950 ["Any person affected by an order, decision, or award of the appeals board may, within the time limit specified in this section, apply to the Supreme Court or to the court of appeal for the appellate district in which he resides, for a writ of review, for the purpose of inquiring into and determining the lawfulness of the original order, decision, or award or of the order, decision, or award following reconsideration. The application for writ of review must be made within 45 days after a petition for reconsideration is denied, or, if a petition is granted or reconsideration is had on the appeal board's own motion, within 45 days after the filing of the order, decision, or award following reconsideration."].↥
Labor Code, § 5952 ["The review by the court shall not be extended further than to determine, based upon the entire record which shall be certified by the appeals board, whether: (a) The appeals board acted without or in excess of its powers. (b) The order, decision, or award was procured by fraud. (c) The order, decision, or award was unreasonable. (d) The order, decision, or award was not supported by substantial evidence. (e) If findings of fact are made, such findings of fact support the order, decision, or award under review. Nothing in this section shall permit the court to hold a trial de novo, to take evidence, or to exercise its independent judgment on the evidence."].↥
See LeVesque v. Workmen's Comp. Appeals Bd. (1970) 1 Cal.3d 627, 636⁠–⁠637 [discussing scope of the "substantial evidence" test].↥
See Dep't of Rehabilitation v. Workers' Comp. Appeals Bd. (2003) 30 Cal.4th 1281 ["While we accord significant respect to the Board's interpretation of statutes in the area of workers' compensation, we subject the Board's conclusions of law to de novo review."], citations and quotation marks omitted.↥